Time-Tracker/Data-Station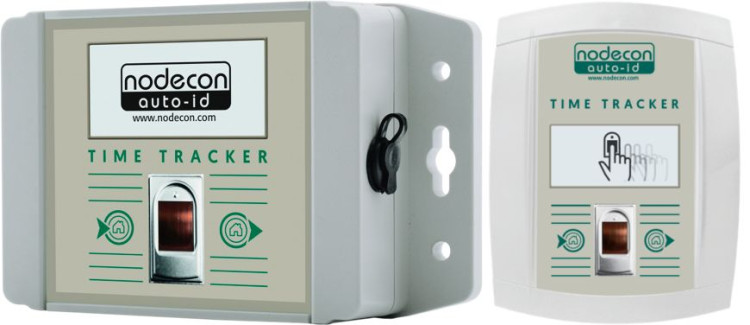 Stand-alone terminal for recording time / performance data. People can log in / out directly at the terminal. Also serves as a gateway between Barcode/RFID Reader and the cloud. Bluetooth module for receiving data from the reader and sending updates.
Optional RFID reader for time recording "Come / Go"
Optionally with fingerprint
Optionally with display
Backup battery in case of power failure
Easy installation (power plug)
Technical specifications
CPU
low power Microcontroller
Memory
Bluetooth
Short range Bluetooth Modul with SPP for data transfer and software update
GSM / GPRS
2G /LTE
TCP/IP stack
FTP stack
Power
9V 1000mA DC Adapter
Internal LiPol
Internal lithium for RTC
Status LED's
Blue, green and red status LEDs
Antenna
RFID
13,56 MHz RFID reader and writer. Reads different Mifare derivatives
Dimensions
118x65x40mm, mounting plate 145x65mm
Weight
Data Transmission
Data transmission takes place over the mobile network (GSM / GPRS / LTE).
Different versions available
Outdoor Version (Rugged Design - IP68)
Indoor Version (Modern Design)